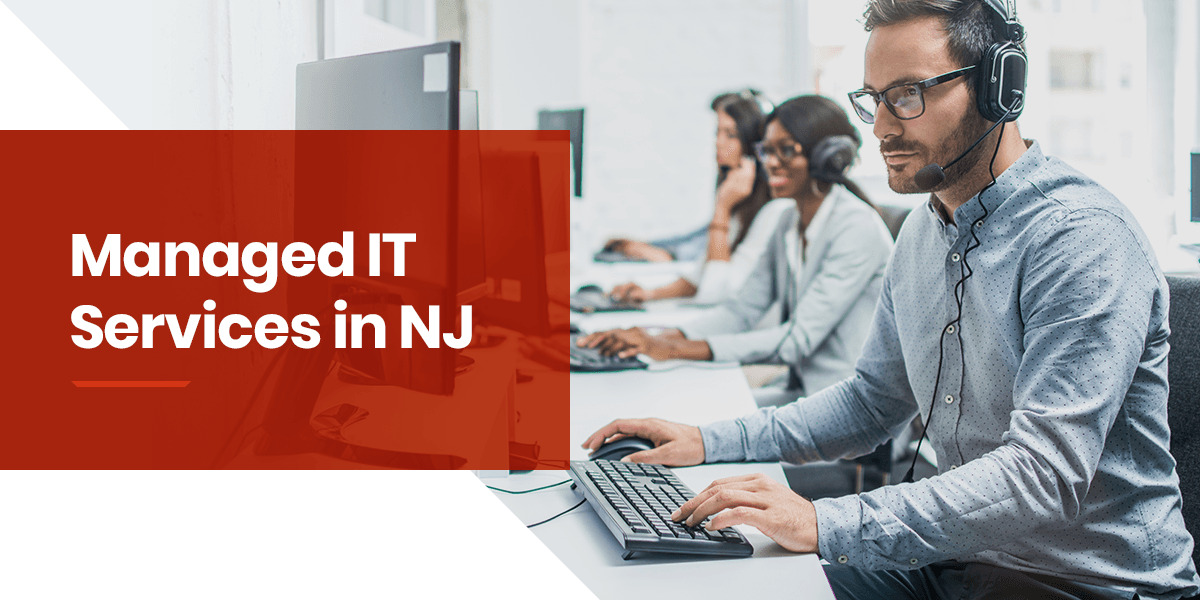 Managed IT Services in NJ
Ascendant's managed information technologies (IT) services in New Jersey enable companies to outsource their IT operations to a managed service provider (MSP) instead of hiring their own internal IT departments. Our expert IT consultants handle your business's IT systems, services and applications to optimize IT operations for a monthly flat fee.
If you're looking for reliable and efficiently managed IT support in NJ, Ascendant Technologies can help.
Our IT Management Services for NJ Businesses

Is your business struggling with IT? Every business does! Managed IT services in NJ help small and medium-sized companies take control of their IT for a fraction of the cost of hiring someone in-house. Ascendant can develop an IT management plan that works for your company. We call this managed IT services. If you are currently working with another managed services provider in New Jersey or the surrounding areas, we guarantee a smooth transition.
Ascendant Technologies, Inc. can act as a fully rounded, managed IT department for your New Jersey business. Ascendant takes the lead by protecting your company's IT assets from hackers, spam and malware. We offer a full-time, fully staffed support desk for your employees.
Is aging hardware putting your business at risk? Are you trying to manage your own IT projects? Let us take the lead, from ordering to full implementation. We will get to know your business and set up regular visits to make recommendations. Our goal is to achieve a healthy network environment that supports all your business initiatives. Contact us about a free network assessment or to learn more about our business IT management services.
When you choose Ascendant for IT managed services in New Jersey, you'll experience:
24/7 assistance and monitoring of your entire business network.
Unlimited access to our IT support desk for server and computer support.
Network security.
Regular on-site visits by a certified IT professional.
Workstation and server maintenance.
Backup and disaster recovery.
Ascendant always starts with a free IT audit. Whether your business is managed by an in-house IT manager or another MSP, we like to point out strengths and weaknesses within the company network. We can point out aging hardware, network security risks, out-of-date technology and much more.  Leveraging our IT consulting firm to begin our professional relationship delivers value on day one.
Ascendant is known for its custom IT management strategy. Over the past 25+ years, we have crafted a solution that works best for managing IT within specific industries. Businesses managed by Ascendant receive an account manager, two support engineers, managed IT consultant NJ, and prioritized access to our support desk through our managed IT support in NJ.
When we begin managing a new business' IT, we typically have to do plenty of upfront work to achieve a sustainable environment. We quickly see overall network health growth and ROI for our clients. Ascendant has a very low turnover rate because we bring genuine value to your business.
How Does Ascendant Take Control of Your Managed IT Needs?
When you book managed IT support from Ascendant, we'll maintain the most vital aspects of your IT systems to help your company achieve its business goals, including:
Remote Support Desk
When your staff runs into computer issues, what support resources do they have to resolve their problems and get back to work? A quick call or email to Ascendant's IT management support desk gets you in touch with a support desk specialist FAST. Ascendant's team will troubleshoot issues until the job is done.
Is the printer not working? Your desktop running slow? The Wi-Fi isn't connecting? Seeing the same application issue over and over? We cover everything you can think of at no additional cost under our flat-rate IT management and support plans in NJ. You shouldn't be struggling to receive IT services. The remote support desk can assist you with any company device that is under a managed services plan.
Server and Desktop Management
Along with our remote support desk, we offer server and desktop management. Ascendant will install a non-intrusive software agent that will monitor your system 24/7.
This software will proactively alert us to any underlying issues, such as decreased storage, out-of-date antivirus software, security patching, malware protection and inventory and asset tracking. This solution is offered for all your devices, including servers, desktops and laptops. When an issue arises, this software agent will help our IT consultants render faster managed IT services so your business will never experience downtime.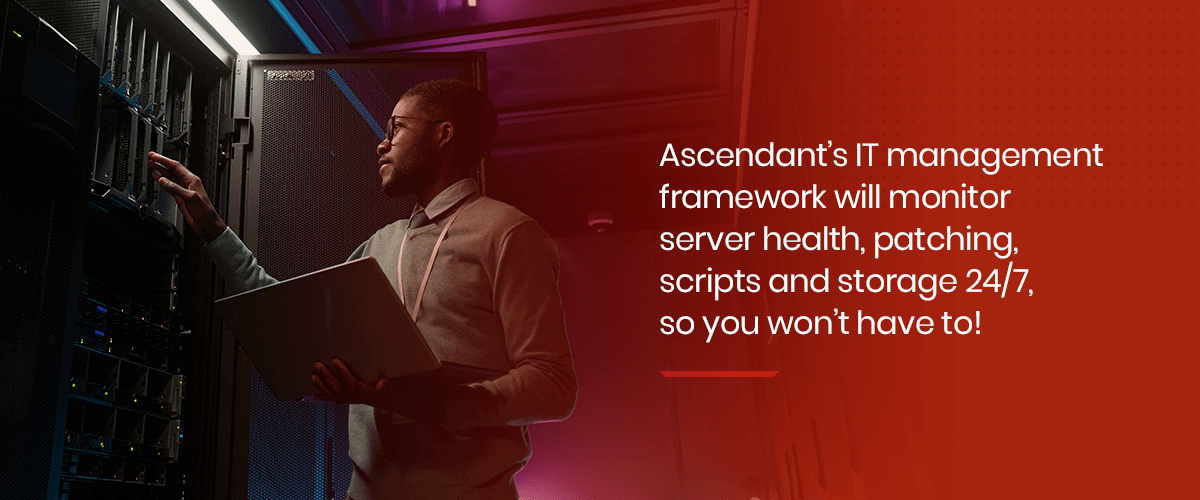 Professional Server Maintenance
Your server is not a toaster — it can't be run indefinitely right out of the box. Modern servers are a complex combination of hardware and software. Many small and medium businesses rely on their server for mail, file sharing and business applications. To ensure these servers continue to run, you must properly maintain them. Ascendant's IT management framework will monitor server health, patching, scripts and storage 24/7, so you won't have to!
Cloud Services
Having data stored in the cloud makes files, applications and mail available when you need them. You also minimize the risk of hardware failure and the need for constant updates, and using the cloud will minimize your consumption of IT services monthly. Ascendant takes your routine system maintenance, updates and security to the cloud where we continue to save your company time and money.

System Security
Everything is running fine — now let's keep it that way. All hardware is up and running, employees are productive and life is good — until a hacker says otherwise. Ascendant locks down your business IT infrastructure with commonsense, USABLE network security.
No business-grade firewall? NO WAY. IT security is a balance between usability and secure systems. We strive to attain the perfect solution for your business without turning it into Area 51. Ascendant runs advanced, best-in-class security solutions to ensure a secure system and mitigate common risks through IT management services.
Why Choose Ascendant as Your Managed Service Provider in NJ?
Companies of all sizes can benefit from working with a managed services provider, especially small and medium-sized businesses that find it more economical to outsource IT services than hire in-house IT services New Jersey personnel.
At Ascendant, we can upgrade your existing network system infrastructures and execute your IT goals. We undertake all of our managed IT services with our high quality and efficiency standards in mind. We've served small and medium-sized businesses in New Jersey for decades, assisting clients with technology solutions across fields ranging from healthcare to manufacturing to finance.

With our IT consulting service, we can oversee your IT projects and enable you to dedicate more time to other essential projects. Choosing Ascendant as your managed service provider in New Jersey means enjoying several advantages, including:
Receive nonstop technical support: Though the goal of Our expert support staff will provide you with 24/7 assistance and ongoing system monitoring for your business technology.
Improve the quality of your service: When we manage your network and IT support, you can return your focus to providing customers with quality service and products.
Gain professional assistance: The Ascendant team comprises certified IT technicians with five or more years of industry experience, so you can be sure you'll receive the highest quality support.
Reduce downtime: Downtime can disrupt operations and lead to lost profits. We'll help you stay online and reduce downtime.
Prevent risks: With the constant monitoring we provide, we can help your company prevent risks and identify them before they become issues later.
Receive individualized solutions: We understand no two companies are exactly the same. That's why we craft custom IT strategies tailored to our clients' needs.
Budget accurately for IT costs: When you work with us, you can more accurately budget for your IT costs rather than make rough estimates.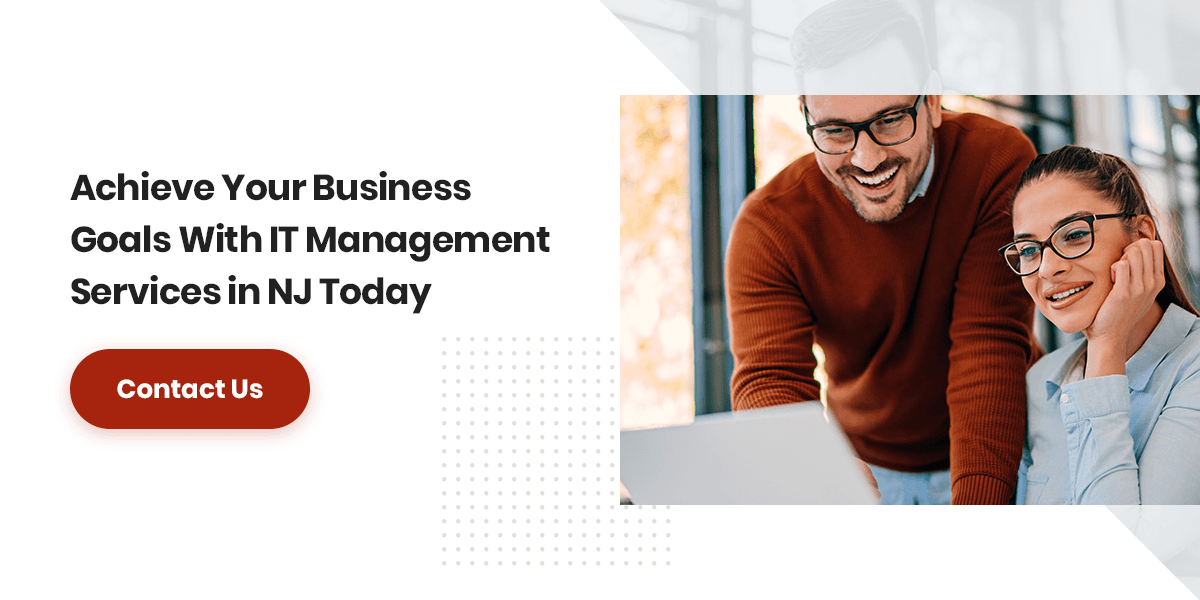 Our Service Area
What Is Managed IT Support?

Managed IT support in NJ involves outsourcing your part or all of your company's IT support to a managed services provider (MSP). Today, with the prevalence of technology and the importance of cybersecurity, businesses rely on IT support more than ever before. Your company has applications that require constant attention like your enterprise resource planning software, marketing automation platform and customer relationship management database. You have to maintain your website, mobile apps and local computers that require updates, backups and protection from ransomware costs.
With managed IT support for businesses, you can eliminate the need for in-house IT staff. Instead, your IT support will be handled remotely by a trusted MSP. If you prefer to have some in-house IT staff, managed IT support can instead relieve some of the department's burden by handling the common, time-consuming tasks, including application updates, full system backups and 24-hour security monitoring. With this arrangement, your IT staff can focus on your organization's immediate needs and the MSP can handle the routine support without the cost of adding more full-time IT personnel.
Regardless of whether you're seeking to add capabilities without the expense of additional in-house personnel or you're looking to totally outsource your IT support, managed IT support from an IT services provider can offer the services your company needs.
Achieve Your Business Goals With IT Management Services in NJ Today
Ascendant is your local IT business for managed IT services in NJ.  We deliver custom IT solutions at the most reasonable prices to help companies minimize downtime and enhance operations.  Client success is part of our mission.
Contact us to inquire about our IT management services today!