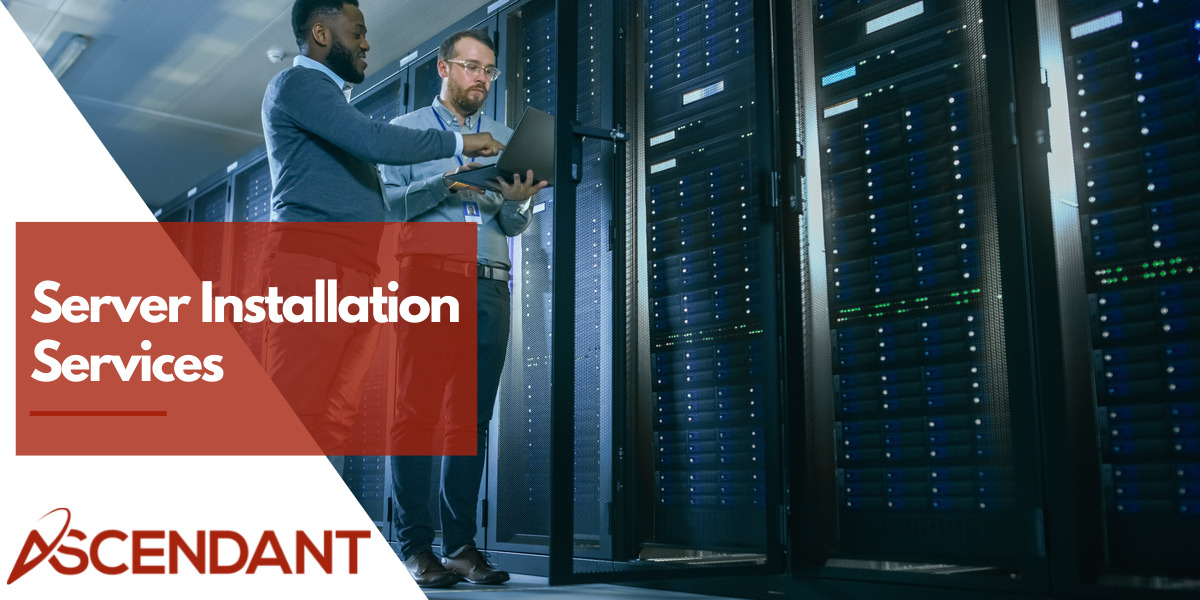 Installing a server can be a daunting task, but it doesn't have to be. If you're looking for a reliable and experienced server installation service, we offer quick and easy server installation for businesses of all sizes. We'll work with you to find the best server configuration for your needs, and we'll help you get up and running as quickly as possible. Don't struggle with trying to install your own server.
The Benefits of Using A Professional Server Installation Service
There are many benefits of using a professional server installation service. One of the most important benefits is that you can rely on us as your managed service provider to have extensive knowledge and experience with setting up and managing servers. This means that they can help you configure your server in the most efficient way possible, helping you to save time and money.
In addition, a professional server installation service can provide you with server support, server management, and server maintenance services. This means that if any server issues arise you can contact the service provider for help. This can be extremely helpful, especially if you are not familiar with how to fix server problems yourself.
Server Setup, Monitoring, Management, Support
Server Setup
Once you've installed your new server onto your business network, there are a few things you need to do in order to get it up and running. The first step is to configure your server's settings. This includes setting up your network addresses, users, and passwords. You'll also need to install any other software required for your specific business needs. At Ascendant, we'll take care of all of this on your behalf, to deliver a true white-glove experience.
Server Monitoring
Once your new server is set up, you'll need to monitor it closely to ensure that it's running smoothly. There are RMM agents available to help you do this. These tools can help you identify any potential problems with your server and fix them before they cause any serious damage. All of Ascendant's support plans will include monitoring and reporting on your new server.
Server Management
Keeping your new server running smoothly is important. You'll need a reliable server management service to regularly maintain the system and ensure it's running optimally. This includes tasks such as monitoring the server's performance, keeping the software up to date, regular server updates, patch management, and ongoing maintenance.
Server Support
If you run into any problems after your new server installation, you'll need to have someone on hand who can help you troubleshoot and fix it. We offer 24/7 monitoring and support for all of our clients servers, so you can rest assured that help is always available when you need it.
Small Business Windows Servers
Setting up a small business Windows server is a great way to keep your business organized and efficient. By setting up a Windows server, you can create a central hub for all of your business data and applications. This can include exchange server e-mail, calendars, contacts, documents, and more.
How To Choose The Right Server Configuration For Your Needs
When it comes to choosing a server, there are a few things you need to consider:
What are your needs?
What is your budget?
What is your expected timeline?
Can you afford downtime?
Do you have a reliable data backup?
Once you know what your needs are, you can start looking at specific server configurations. If you're not sure what you need, here are some common configurations:
Small Office or Home Office Server:
A small office or home office (SOHO) typically needs a server for file sharing, printer sharing, and backup. A good option for a SOHO is a small form factor (SFF) server. These servers are smaller than traditional servers and use less power, so they're ideal for a home office. They also tend to be more affordable than other options.
Enterprise Server
An enterprise typically needs a more robust server design with more storage and processing power. Servers designed for the enterprise often offer more features and are more expensive than SOHO servers. However, they can be worth the investment if your business relies on them.
Remote office
A remote office typically needs a server for file sharing, printer sharing, and backup. For a remote office, a good option is a tower server. Tower servers are larger than SFF servers and use more power, but they offer more storage and processing power.
How To Choose The Right Server For Your Business
The first step in choosing the right server for your business is to decide what you will use it for. Servers can be used for a variety of purposes, such as hosting a website, running a database, or storing files.
Once you know what you will use the server for, you need to consider the specifications that are important to you. Some factors to consider include the number of CPU cores, amount of RAM, and amount of storage space.
Another important factor to consider is your budget. Servers can range in price from a few hundred dollars to tens of thousands of dollars. Choose the server that fits your needs and your budget.
Finally, make sure to consult with an expert before making your final decision. Using a managed service provider company like us will be able to make recommendations on which server would be best for your business. We understand it can be a complicated process and there is money attached to this decision. Make it easy on yourself, and contact us today.
Get Started With Ascendant's Server Solutions Today
If you are looking for a server installation service that fits your needs and budget, make sure to consult with an expert at Ascendant. Ascendant Technologies can help you choose the right server and install it onto your computer network. Contact us today to learn more about our server solutions and how we can help your business.