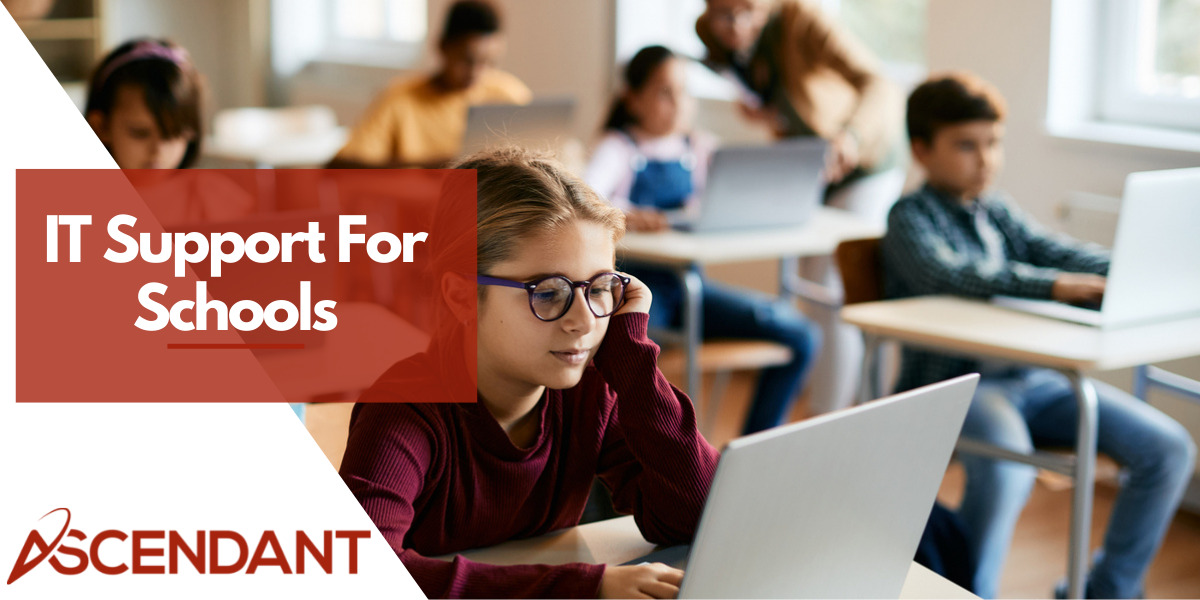 Public and private schools, colleges, universities and other educational institutions rely on digital communications and resources now more than ever. Schools need agile, comprehensive and reliable IT infrastructure to have a safe learning environment. IT departments in the education sector face challenges like limited resources, outdated technology, remote learning support and cybersecurity concerns.
Ascendant Technologies, Inc. offers IT support services for schools to manage IT infrastructure, so you can focus on providing a productive learning environment for your students.
Our IT Solutions for Education
Ascendant has IT services to support all educational IT goals, from protecting students' private data to providing teachers with the right resources. With all of our services, you'll achieve compliance with the Gramm-Leach-Bliley Act (GLBA), Family Educational Rights and Privacy Act (FERPA) and Health Insurance Portability and Accountability Act (HIPAA). Here is how we render IT support for schools:
IT Management
Ascendant offers thorough IT management for schools. We'll monitor your network for issues and resolve any problems that will affect the network's reliability. Our technicians will maintain your servers and workstations to keep them at peak performance.
Network Management
Many educational organizations have wireless networks, and Ascendant can manage your network. We will conduct an assessment, then provide an ideal network design, configure your technology, install the hardware and provide support when it's up and running for your school network.
Cloud Management
Data Backup and Recovery
Your students, teachers, staff and personnel have critical sensitive information on your servers that you must protect from corruption, deletion or cyberattacks. We will remotely back up your data and help you restore any that's lost, so you'll always have access to your vital data.
Why Choose Ascendant for IT Support Services For Schools?
Ascendant is an IT support company based in New Jersey. We have the IT consultants, engineers and project managers you need to resolve your IT problems, so your technology effectively supports your school district. Here are the advantages of making Ascendant your school IT systems support partner:
Cost savings
You'll save money when you partner with us for your IT needs versus hiring your own IT technicians because you won't have to increase your payroll. Since the schools rely on operating on a limited budget, these cost savings are beneficial.
Time savings
We have an active IT management strategy to reduce your organization's downtime, so your teachers and students can rely on our technical support around the clock. This improves overall response and provides faster IT support for schools around the tri-state.
Strategic partnerships
We have partnerships with distinguished technology companies to offer our clients the best pricing on technology purchases. These partnerships include Microsoft, Datto, Nextiva, Fortinet and SonicWall.
Industry experience:
Ascendant has in-house technicians who previously worked as chief technology officers (CTOs) at school districts, so we understand the technology challenges you face and the requirements you need to meet.
Create Opportunities, Not Obstacles
Your students, teachers, and administrators should be free from outdated equipment and technology which constantly breaks. We'll provide a complimentary GAP analysis to identify gaps in your hardware, software, and IT infrastructure.
K-12 schools that partner with Ascendant for managed IT services experience fewer problems as we first help them use the current tools. We take care of everything and provide support and proactive maintenance so that everything is operating smoothly. We are keeping students involved with technology so they can get back to enjoying the education experience.
A History of Success With Managed IT Support & Schools
Ascendant Technologies has a long history of success in managing school systems IT infrastructure. Ascendant has been providing support for over 25 years and has supported many school's mission. Our job is to keep students productive and provide proactive maintenance, desk support, and network security for their computers and mobile devices. Ascendant being a top managed services provider in New Jersey has all your technology services needs under one umbrella.
Ascendant's track record represents the ability to provide expertise in a rapidly changing field. Our IT staff have helped us achieve Top B2B company in New Jersey, Top IT Company, and win the Channel Futures 501 award this year alone. If your school system wants to work closely with a winning IT company, contact Ascendant today!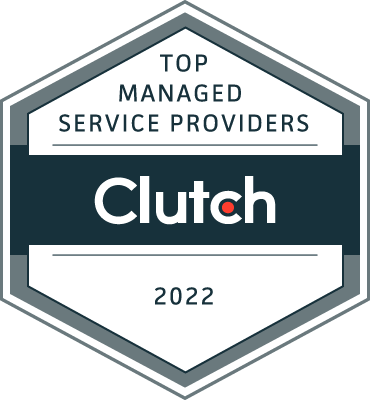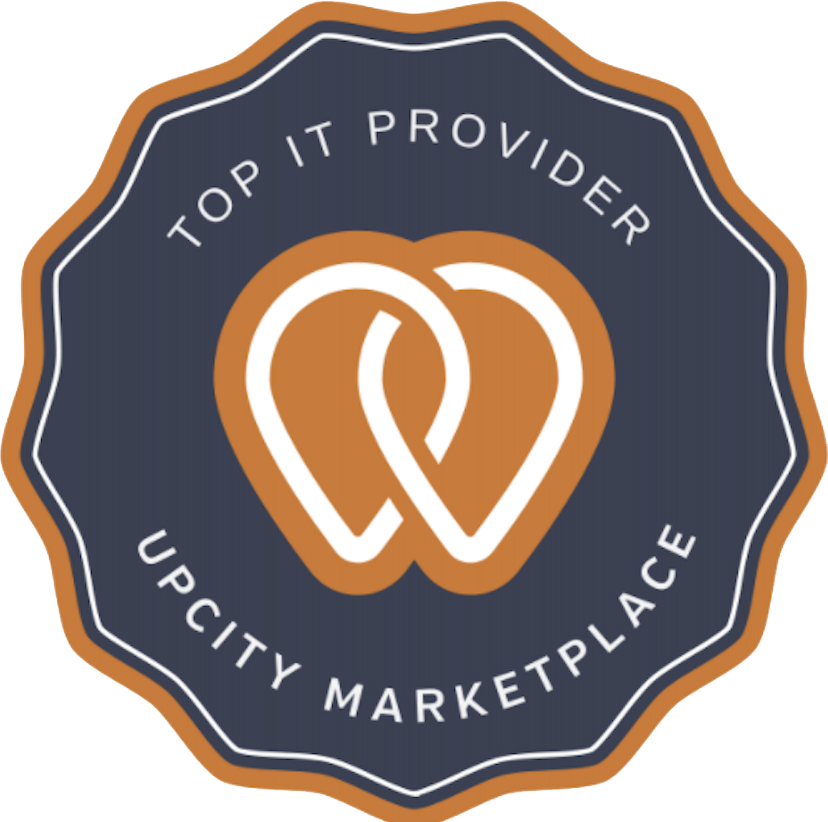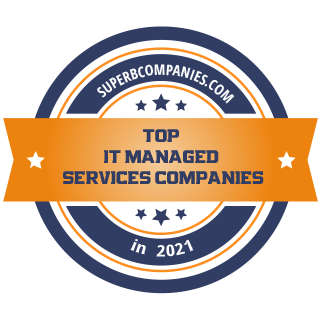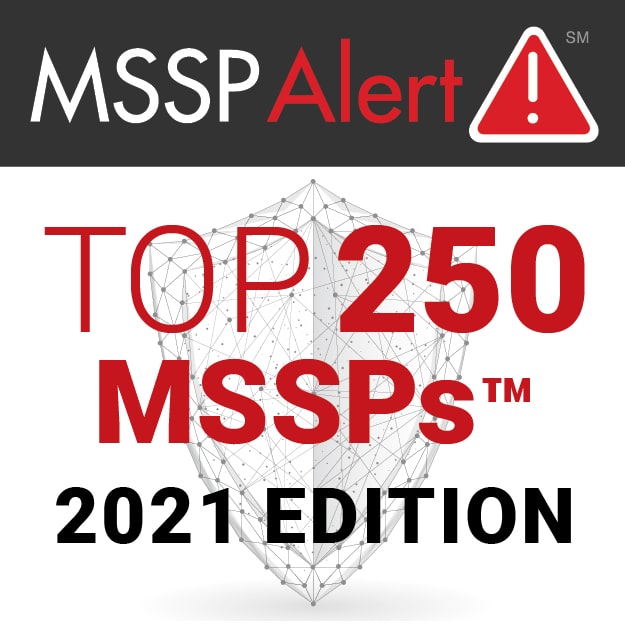 Expert Technical Support for Schools & Managed IT Services
Many schools are increasingly turning to outsourced IT services to save money and free up staff time. We recognize working with a tight budget can be challenging. By outsourcing your IT support for schools you can reduce their internal costs by 30-50%.
Ascendant's outsourced IT services are more reliable than in-house services. When something goes wrong, we're typically already aware of the problem and troubleshooting because of our monitoring agents. If it's urgent, you can call our IT help desk service provider and we can send someone onsite to fix the problem.
Finally, schools can focus on their core mission when they outsource IT. They don't have to worry about maintaining servers or installing software updates. As a result, they can devote more time and resources to teaching and student learning.
Contact Ascendant Today To Improve Your Educational Institutions IT
Ascendant Technologies, Inc. is an experienced managed service provider (MSP) with over 25 years in the industry. We strive to provide our clients with the best IT support in the tri-state area. With our managed IT services for education, you can save money, protect your sensitive data, streamline your network, and more. Take control of your technology and get back to what you are most successful at providing education to the next generation.
Contact us today to learn more about our IT support for universities. Ask about our free network assessment.