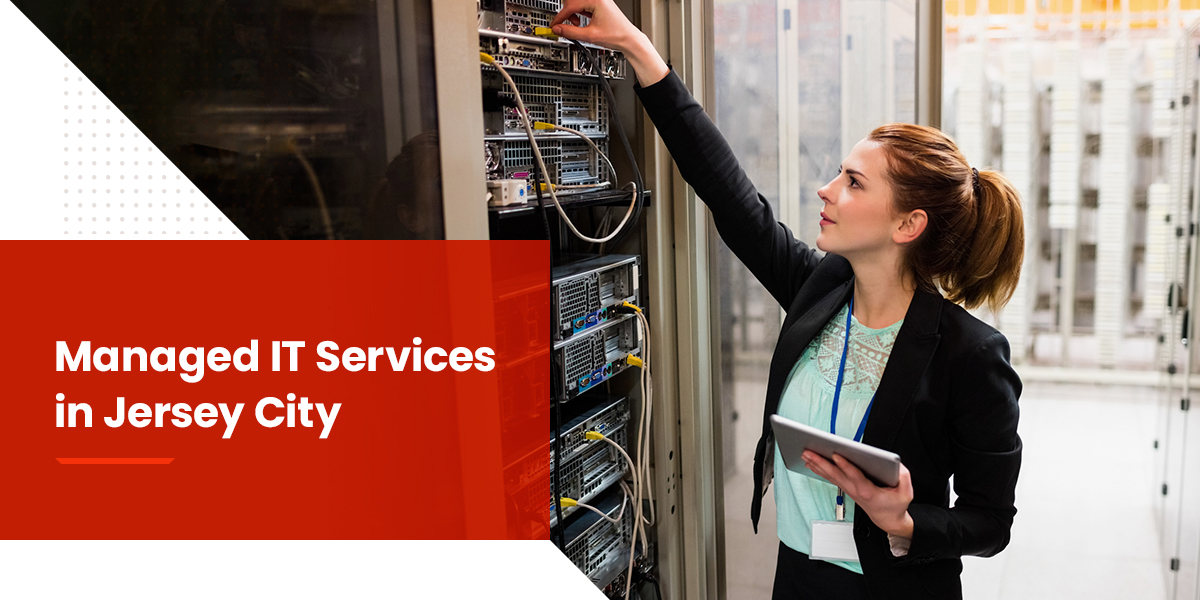 Businesses have a lot on their plate, including keeping up with an ever-changing information technology (IT) sector. It can be challenging to manage evolving technologies while attempting to keep your daily operations on track. Instead, you can work with Ascendant Technologies, Inc. — one of the finest managed IT companies in Jersey City.
What Ascendant Can Do for You
Ascendant Technologies, Inc. is the only IT team you'll ever need. We're proud to provide high-quality IT managed services in Jersey City to small and mid-size companies in numerous industries. Throughout our 25 years of managing IT, we've assembled a cutting-edge team of experts who undergo thorough technical training. We have the knowledge and skills to supply you with a tailored experience to align our IT solutions with your business objectives.
When you work with Ascendant, you can rest easy knowing your infrastructure is handled. We work around the clock, supplying your business with 24/7 support to keep your operations on track while you're away from your desk. We're only a phone call away if you ever run into trouble. We are committed to same-day responses, with 97% of our support calls answered live. Plus, our IT engineers are based in the tri-state area, giving you confidence in timely and convenient assistance.
Best IT Consulting Company in Jersey City
Ascendant is the leading IT company in the Jersey City area, offering a comprehensive lineup of consulting services. We'll analyze your operations and suggest a solution to best utilize information technologies to support your objectives. With our decades of experience, we understand what it takes to successfully integrate advanced equipment into an organization's operations successfully. Our consulting experts have a hand in every stage of the process, from creating a viable strategy to putting it into action.
You can count on our team to deliver exceptional services, including:
IT strategy and planning: We'll brainstorm with you to construct an IT solution that fits your vision.
IT assessments: Our team will dive deep into your current technologies to identify strengths and weaknesses so we can narrow our focus and make the most of your investment.
Cloud and data migration: We can create a strategy to relocate your data to the cloud to ensure it's always secure. 
Security risk management: Ascendant professionals understand how to prevent and respond to data breaches and cyberthreats, formulating a plan to safeguard your information.
Governance, risk and compliance: With our expertise, we'll devise a full-scale solution that complies with federally regulated standards to avoid costly fines and penalties.
Managed IT Services in the Region
Not satisfied with your current IT service provider? We can fix that. At Ascendant, we'll operate as your full-service IT department to relieve the burden of time-consuming tasks and give you more time to focus on the daily activities that matter. We'll assign you an account manager, two support engineers and a managed IT consultant to supply the dedicated support you deserve. They bring their passion and knowledge to every project to create a network that supports your business objectives.
Outsourcing to our experts eliminates the need for in-house staff and will save your organization thousands of dollars annually. We'll protect your computers and servers from dangerous cyberthreats with our cost-effective services, such as:
Professional service maintenance: We'll monitor your server health around the clock to preserve your daily operations. 
Server and desktop management: Our state-of-the-art software will detect potential issues on your servers, desktops and laptops to limit costly downtime.
Remote support desk: We're just a phone call away and ready to troubleshoot any problem that comes your way.
System security: Ascendant will secure your network with reliable hardware and industry-leading security software to keep hackers at bay.
Contact Ascendant Technologies, Inc. for Your Jersey City Business
Trust Ascendant to provide tailored IT managed services in Jersey City. Our team will stick by your side to enhance your efficiency and drive your operations forward. Contact us online or call us at (732) 641-6052 to speak with a specialist to learn more about our services today.