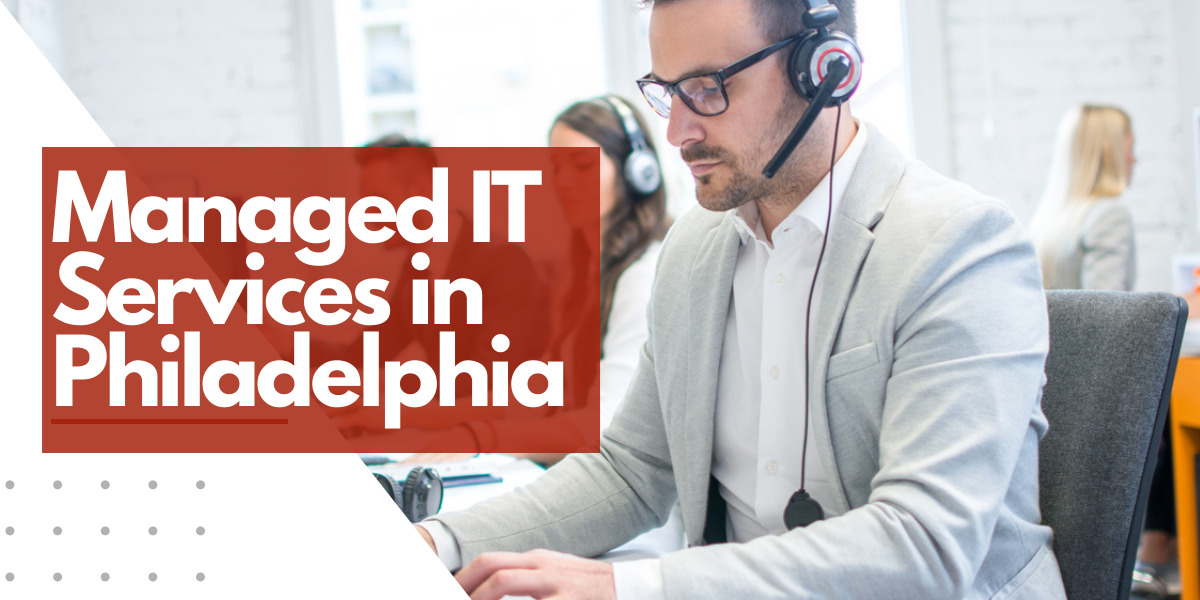 Managed IT Services in Philadelphia
If you are a business owner in Philadelphia, you know that managing your IT is critical to your success. You need a technology partner who can help you manage and protect your systems while also providing support when things go wrong. Managed service providers offer a variety of services to help businesses with their in Philadelphia business.
What is Managed IT Services in Philadelphia?
When it comes to managed IT services for businesses in Philadelphia, there are many benefits to consider. Rather than hiring a full-time IT staff, businesses can rely on an MSP to manage their technology needs. MSPs can be a completely outsourced IT department for your business with a wide range of services, including:
• Remote monitoring and management
• Help desk support
• Data backup and disaster recovery
• Onsite IT support
• Network Security
• Cloud Services
• And more.
If you already have an IT department you can engage with a managed service provider (MSP) in a comanaged capacity. This will allow businesses to free up their internal resources to focus on other important tasks. Rather than managing their own IT infrastructure, businesses can rely on an MSP to take care of the day-to-day tasks. This can allow businesses to focus on their core competencies and leave the IT management to the experts.
Finally, managed IT services can help businesses improve their security posture. MSPs can provide a variety of security services, including threat detection and response, intrusion detection and prevention, and more. By partnering with an MSP, businesses can have peace of mind knowing that their IT infrastructure is in good hands.
IT Management in Philadelphia PA
If you are a business owner in Philadelphia, you know that managing your IT is critical to your success. IT management services are essential for businesses in Philadelphia that want to stay ahead of the curve. You need a technology partner who can help you manage and protect your systems while also providing professional IT support when things go wrong.
Why Choose Ascendant as your managed service provider in Philadelphia?
IT management is a complex and ever-changing field, and businesses in Philadelphia need to be able to rely on their IT services to keep up with the latest IT trends and technologies. Our company has a team of dedicated IT professionals who are committed to staying up-to-date with the latest IT advancements. So, you've decided that your company will benefit from managed services. Why choose Ascendant Technologies Inc?
When you choose Ascendant for managed IT services in Philadelphia PA, you'll experience:
• 24/7 monitoring and management of your IT infrastructure
• Nonstop unlimited access to our IT support desk for your staff
• Network security support
• Regular onsite visits from a certified IT professional
• Ongoing maintenance on all desktops and servers
• Improve the quality of your technology solutions
• Reduced downtime
• And much more
Reach Your Business Goals With Managed Services in Philadelphia
Every business is different, and as such, each has its own unique set of goals. However, managed IT services can help any company reach its objectives by providing a comprehensive and tailored solution that meets the specific needs of the business.  Managed IT services can help to improve efficiency and productivity by streamlining processes and automating tasks. Additionally, managed IT services can help to improve communication and collaboration within the company by providing a secure and reliable platform for employees to share information and work together on projects. Take the next step and contact an industry-leading managed services provider in the greater Philadelphia area!
Ascendant Is Recognized As One Of Philadelphia's Best Managed Service Providers
Ascendant Technologies has been awarded top managed IT services company in Philadelphia PA by Clutch.co. Our industry-leading managed support services drive measurable results for our clients. Our IT experts will deliver a custom IT strategy for small and medium business that will provide network support, cloud solutions, help desk support, IT consulting, and a well-maintained server and computer for your end-user.
Which Managed IT Service Provider in Philadelphia Is Best For My Business?
It is essential to partner with a managed IT service provider that has a history of managing IT for businesses. But with so many providers to choose from, how can you be sure you're making the right choice? Here are a few factors to consider when selecting a managed IT service provider:
It's important to consider the provider's reputation. Make sure to read online reviews and awards to get a sense of what other customers think of their services.
Another important factor is transparency. The best service providers will be open and honest about their pricing, capabilities, and limitations. They should also have a clear and easy-to-understand contractual agreement.
Consider the service provider's customer service. They should be responsive to your needs and be available 24/7 in case of an emergency.
Have a team dedicated to managing your business. If your dealing with a one-man band, their expertise and time are limited. You'll notice they don't have the time to manage your small business or enterprise company IT support because they're managing other clients throughout the Philadelphia area.