The Different Types of Managed IT Services
Managed IT Support
Managed IT support services are comprehensive IT services for businesses, providing them with remote & onsite IT support services for your staff. The goal of managed IT support is to ensure that all technical components of a business remain up and running at all times so companies can operate without interruption or delays.  Using managed IT services allows your staff to get expert technical support from an expert IT technician that knows your IT infrastructure inside and out.  In addition, managed IT support providers can also provide proactive maintenance and troubleshooting to minimize any potential problems before they arise.
Managed Security Services
Managed security services allow small and medium business to protect their IT infrastructure from hackers for a monthly fee. Typically a managed security plan will be tailored to the specific needs of your business whether that be for compliance or general cyber security protection.
Some of the most common services included in a managed security service would be EDR, managed SOC, patch management, intrusion detection, firewall management, and more.
Managed Helpdesk Services
Managed IT support desk services gives your staff access to IT professionals to troubleshoot any issue they're having with managed hardware. The managed IT help desk is designed to help your employees work through issues quickly to remain productive.
In addition to reactive support, your remote help desk team is equipped to provide your staff with proactive support through their reporting tools. The reporting tools are on your desktops, servers, and other network devices so the support desk can receive status updates on system performance. If there are issues lurking around the corner, the help desk team will proactively begin troubleshooting often before the staff even knows there is a problem.
Managed Server
Managed server services are a type of managed IT service that offers comprehensive server maintenance and management capabilities. These services include server management, installation, configuration, patching and upgrading applications as needed. The managed services provider will also provide remote and onsite technical support to properly manage your company servers. Top managed services providers will schedule regular visits on an ongoing basis.
Patch Management
Patch management involves the use of software to verify and install patches, or code improvements, that can help protect the system from potential threats. Organizations need patch management services to ensure their IT landscape remains up-to-date with patches released by vendors and developers. This helps keep IT assets secure from known exploits while also improving performance as bugs are fixed and new features are implemented.
Managed Network Services
Managed network service providers offer a range of benefits including 24/7 monitoring and alerting, advanced security features with automated patching, improved performance through optimization and upgrades, cost savings through proactive maintenance and repairs.
Managed Firewall
Managed firewall services is when a managed IT service provider professionally manages your corporate firewall. Using managed firewall services assigns cybersecurity professionals on your firewall to actively patch, update, and make changes on your firewall to improve it's performance. When your business has managed firewall services you can be confident that you aren't low-hanging fruit to cyber attacks.
Managed Cloud Services
Managed cloud services are when you outsource the IT management and support around your cloud IT infrastructure. Managed service providers will actively manage, monitor, and maintain these systems. It's a common myth that cloud systems don't require maintenance. Using managed cloud services comes with many benefits over traditional physical hardware such as scalability, access to your data from anywhere with a reliable internet connection, and enhanced security.
Co-Managed Services
Co-managed IT services leverage a combination of both a managed IT services provider and any internal technical resources your company may have. The combination of outsourced IT support and internal IT technicians gives your business an edge to divide and conquer your technology. Using this hybrid approach allows you to improve the performance of support, lower IT project costs, and much more.
Managed Backup Services
Managed backup solutions encompass both onsite and off-site backups of your company data. This ensures that all of your important company data and files are accessible even in a disaster. Onsite backups will maintain copies of your data to a physical device at your office. Your offsite backups will be stored outside of your office, typically in the cloud or at a data center. Managed backup services will attach a human to these backups that will check that backups are being successfully run and if a disaster strikes, that your IT company can use that data to get you back up and running.
Managed SOC
Managed SOC services are for businesses that want to provide additional security protection to their company systems. When you purchase managed SOC services you are outsourcing cyber security specialists that are monitoring potential threats to your business network 24/7. If the SOC team identifies a potential threat, they can isolate the incident so it doesn't spread throughout the network, causing massive downtime for all your staff.
Managed SIEM
Managed SIEM services provide cybersecurity services for organizations' IT infrastructure. SIEM services track a wide range of functions such as log management, data protection and encryption, threat intelligence, and automated incident response abilities. If your interested in SIEM services, they are typically provided by managed IT service providers (MSPs). An MSP will be able to get you started on setting a SIEM solution, configuring everything to your requirements, and monitoring the SIEM solution long term.
Managed Communication Services
Managed communication services are VOIP phone systems for business. VOIP providers like Nextiva, 8×8, Zoom, and Vonage provide VOIP phones and service. Your managed services provider will be the liaison to offer managed VOIP solution.
Your company will be able to engage your managed service provider for setup of the phones, create voicemails, password changes and more. If your looking for a modern phone solution your IT company can implement all of the features on your behalf such as voicemail to email, barge calls, and call recording. There are many benefits to using a VOIP phone system such as reducing your phone costs, improved technology over traditional phones, and you can access your office phone from your mobile device.
Managed Hardware As A Service
Managed hardware services fall under the larger umbrella of traditional managed IT services. It references specifically the proactive monitoring, management, and support of office systems. Managed hardware services vary depending on your managed service provider's management package, but you can expect included services such as asset tracking and patch management services.
Managed Print Services
Managed print services pass the responsibility of managing and optimizing your print functions to your managed service provider. This includes all print devices such as printers, scanners, and copiers. Your IT company will be able to maintain the print devices to ensure that they are running optimally through cleaning, reducing print costs, and running the systems more efficiently. If your organization does a significant amount of printing, you should consider using managed print services.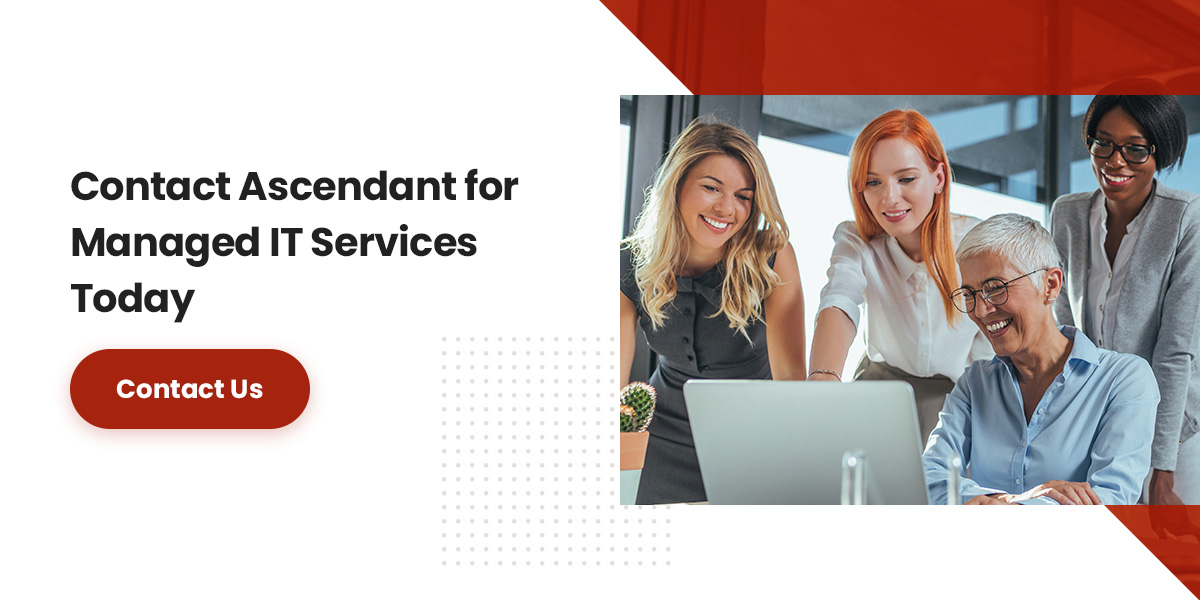 Looking For Managed Service Providers? Get Started Today!
When you trust your managed service providers with business-critical technology services, you can be confident that your technology is in good hands and being taken care of by industry experts with years of experience. The managed services industry has something to offer to all businesses big or small, it's easy for companies to find a provider that fits their needs without having the break the bank.
In many cases clients see cost savings compared to hiring internal technical staff. Don't wait any longer, reach out to get started with managed services today.